Dreaming of the perfect puppy? 

Then come meet these adorable babies.

They are sure to make all your dreams come true! They are very sweet and playful. 

They can't wait to meet her new families.  

All our puppies have stunning coats with thick fur, and they are so soft and shiny. Our puppies would make perfect Companion's or even go on to be a Certified Service Dog. All our dogs are loving and have a very Kind Temperament. They will come up to date on all of their shots and dewormed. We work very hard to personally train each puppy. They are working on Sit, Shake, Come, and  have mastered the Doggy Door. No accidents from these guys. The parents carry Friendly, Faithful Personalities and we've had several Puppies turn into Certified Working Dogs and we have references. You can come and visit and get friendly Keeter kisses or a cute little butt wagging show. Our dogs are all our personal pets. They are around Children and other Animals. We Pride ourselves in our dogs. They are never kenneled. They spend lots of time running around the farm playing. Every chance I get, I am out training the puppies. We feed Taste of The Wild Grain Free dog food. (Only The Best) I got all my Adult Dogs on daily supplements. One being Protandim, I am amazed at how good our dogs look now. Our testimonials are on our website. I encourage you to go take a peek. Thank you so much for looking into our puppies for sale. Every potential buyer becomes a new family member to us. 

We love you all. God Bless​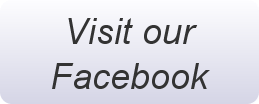 Puppies born 7/29/2019

$1550 Showing in Fort Morgan CO

---Scroll down for video and Pictures---

Gusto is 10 weeks old.  He is the complete package. 

Show quality with that beautiful pinto coat. This guy has the perfect bone structure and temperament.  

Don't miss the heart on his side. 

$1400

Rome is going to be big and magnificent. This guy is so sweet. He would cuddle with you all night. He is very alert and will be a good protector.

Not to mention he is the most requested color. He has it all.

We call her Perky, let the pictures do the talking for her!

Toma has a beautiful coat. Pictures don't do this big guy justice. You must see him in person. 

Her name is 

SASSY

She is 10 weeks old

She is big boned and going to out grow the boys. She would be the puppy I'd keep if I could. I can only imagine if she went to the show ring. She has so much potential.

Her black, white, and silver coat makes her a gorgeous pinto.

​$1400

Grace is 10 weeks.

She has a special name because she is so special. If you are looking for a service dog to train, or take her to the show ring, she is the dog for you. So calm and relaxed. Gives great Akita kisses. 

Come See Her Today

$1400

This big boned beauty is Zuni, he will make you family complete. He is family raised with children and comes with a health guarantee that is provided by the breeder. He is registered with AKC, is up to date on vaccinations and dewormer, plus has been vet checked.

Cheyenne has been personally loved on more than most. Come see her today! House trained and learning all the tricks. She is so smart.

Watch them playing, they are so cute. I have 3 that are 10 weeks and they are $1400 this weekend only. I highlighted them in the video towards the end. WATCH AND ENJOY