We are a full-service canine breeding facility, specializing in breeding and selling show-quality Akita dogs. We sell our own show-quality AKC-registered puppies, and we also provide stud services for show-quality breeding dogs. 

Please explore this site to learn more. Call or email us to learn more about our breeding and referral services. Thank you for visiting us.

Denver Akita's is not a puppy mill. Our female's love having pups and we love having our dogs have pups. We take a lot of pride and love in raising our babies. We are in love with the breed and it shows in the pups. We have been raising dogs for 29 years. We take pride in breeding Akitas.  The Akita is a special Dog that is  very intelligent, and may come off stubborn at times and yet is the most loyal dog you will ever meet. Please be familiar with the breed before you decide to raise them. We want you to know what you are doing before you buy an Akita. Our dogs and pups are very sound temperament. They come from homes with little children and small pets including cats! We show a lot of love and discipline. Our adults show exuberance when greeted by visitors. Our puppies, though each having different personalities, are carefully nurtured and exposed to as many situations as would be found in most home environments. All puppies are veterinarian cleared at 8 weeks, all shots and worming are done here and are kept up to date until the pup is placed. We provide pedigrees and shot records for all pups sold and we have both mothers and the father on the premises for you to meet. Let us help you make your ideal Akita selection. We pride ourselves in beautiful show quality dogs. Health certificates, 1st set of shots, worming, and they are bathed weekly. All pups have begun the house training before they ever go to their new homes. We take extra time handling them from birth till they go to their new families. Thank you for considering us to add an Akita to your family... Both Donna and Shawna are American Kennel Club-Certified Breeders.  Please contact us with questions about any aspect of our business. We're always happy to hear from fellow dog lovers. 

IF YOU HAVE ANY QUESTIONS OR COMMENTS PLEASE VISIT OUR GUEST BOOK AT BOTTOM OF HOME PAGE! ALSO IF YOU HAVE PURCHASED A DOG FROM US YOU ARE MORE THAN WELCOME TO EMAIL A PICTURE OF YOU AND YOUR DOG AND I WILL GLADLY POST TO THE WEBSITE! 

EMAIL SWEETSMS79@YAHOO.COM

Sonny and Yoki are both available for stud services! 

Please contact us for price! 

The Akita is considered the National dog of Japan. It is a Spitz like dog. The history of Akitas show they were used as guard dogs, fighting dogs, big game hunting, sledding, and for police work. Akitas are very powerful dogs and can become quite possessive of their family as well as their food dish. They can become quite aggressive to other animals and people. They can be any color including white, red, pinto and brindled. White Akitas have no mask. The tail is curled high over the back. The Akita has webbed feet. They range in height from 24 inches for the female up to 28 inches for the male. The weight ranges from 75 to 120 pounds.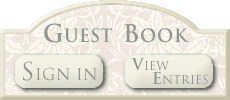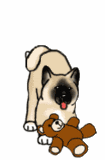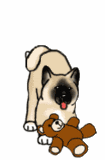 This page was last updated: February 23, 2015
Awarded by: Next Day Pets
Yoki's Babies

We have a new litters from Nina, Mea,  and Sky Blue 

Puppies were born October 20, 2014

 Puppies are 

$1250.00

Please visit our puppies for sale page!

Puppies will have 1st set of shots,

 some house training.

Check back for updates!

303-941-0111 or 720-877-7141

Delivery Available at $1.00 a mile 

with a minimum of $50.00

Will not be able to deliver outside of Colorado!

Although shipping is available through the airlines!

2nd set of shots available if you bring puppy back us

The cost is $30 for shots and $10 to worm!

LIVE 24-7 PUPPY CAM  ON VIDEO PAGE! PLEASE ENJOY WATCHING THE BEAUTIFUL BABIES GROW, SLEEP, AND PLAY! 

Below is the information on how to contact our dog trainer! He has worked with our dogs and several other dogs that we know! He is a wonderful trainer and does an excellent job! Feel free to contact him if you are in need of a trainer for any reason what so ever!

Actually the Akita is from Japan and later changed to American Akita. There is a breed called the Sheba inu which is a small Dog that has the characteristics of an Akita. Our Akitas are very large. Here is some information out of the dictionary that helps describe an Akita. 

The American Akita, often called simply Akita, is a dog breed from the mountainous northern regions of Japan. The American Akita is considered a separate breed from the Akita Inu (Japanese Akita) in many countries around the world, with the notable exceptions of the United States and Canada. In the US and Canada, both the American Akita and the Akita Inu are considered a single breed with differences in type rather than two separate breeds. Note that in 2005 the FCI-designation Great Japanese Dog was officially changed to American Akita.